65 Dwight Street
Units:
77
Type:
1BR-4BR
Size:
600-1179 Square Feet
Map:
Click Here for MAP

65 Dwight Street is very close to the Medical District.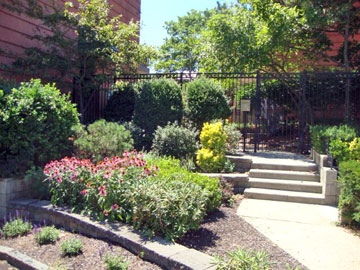 65 Dwight Street: 77 large units in 9 townhouses, occupying a full city block, with several landscaped courtyards. This property has the feel of a small campus. There are 12 1-bedroom flats (600 sq feet); 2 2-bedroom flats (728 sq feet); 24 2-bedroom duplexes (854 sq ft); 21 3-bedroom flats (914 sq ft); 10 3-bedroom duplexes (1050 sq ft); and 8 4-bedroom duplexes (1179 sq ft). Renovated units have luxury touches such as balcony, completely new bathroom, new kitchen with dishwasher, new wall to wall carpet. Available apartments at 65 Dwight Street include heat and hot water. Secure, enclosed garages, for an additional charge, as available.